By Dorothy Wright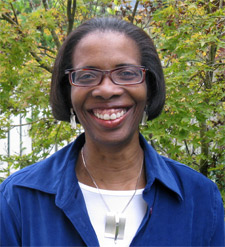 In 1999, the Centers for Disease Control (CDC) issued a list of 10 great public-health achievements of the 20th century in the United States: vaccination, motor-vehicle safety, workplace safety, infectious-disease control, decline in deaths from heart disease and stroke, safer and healthier foods, healthier mothers and babies, family planning, fluoridation of drinking water, and recognition of tobacco as a health hazard. Yet public-health leaders must be vigilant to maintain the gains made in areas such as tobacco awareness and management of chronic diseases while tackling new challenges, including rapid transmission of infectious diseases in a global society. It is the job of Gail Stennies '81 to make sure they are up to the job.
As director of the CDC's Preventive Medicine Residency and Fellowship, Stennies oversees a program designed to prepare physicians and veterinarians for leadership roles in public health at federal, state, and local levels. One of the largest general preventive medicine and public-health residencies in the country, the Atlanta-based program is accredited for 13 residents during their practicum year.
Practicing Empathy
Stennies, who is also a medical officer in the U.S. Public Health Service, earned her medical degree at Case Western Reserve University and completed a residency in internal medicine at George Washington University. She practiced for a total of six years in the Washington, D.C. area. "Private practice gave me a much better idea of what health-care professionals are going through," she says. "I think I'm a better public-health practitioner because of that experience."
Alternating between private practice and postgraduate training, Stennies earned a master's degree in public health from Johns Hopkins University, completed an applied epidemiology fellowship at CDC, and then completed CDC's Preventive Medicine Residency.
As a medical epidemiologist in the CDC's Malaria Epidemiology Branch, Stennies provided technical support and consultations to physicians, health organizations, and government agencies grappling with the disease. "I knew what it was like to be a physician in the ICU when a patient is incredibly sick at 2 a.m. because I had been there myself as an attending physician," she says.
Stennies also led research to identify ways to improve malaria control, diagnosis, and treatment, which led manufacturers to redesign their rapid diagnostic tests for malaria and at least one country to amend its malaria-treatment policies.
During her tenure as assistant director and director of the Preventive Medicine Residency and Fellowship programs, the curriculum has evolved to place a greater emphasis on the development of leadership, policy, and program evaluation skills. "The program has responded to the increasing emphasis on demonstrating outcomes in the clinical and public-health sectors of medicine—on evaluating the efficacy of one's program, whether the funder is the federal government or a private foundation," she observes. "There is a greater emphasis today on accountability."
The program also addresses prominent current and emerging public-health issues. "We are now including in our curriculum topics such as bioterrorism and disaster management," Stennies says.
Crossing Borders
Moreover, the program helps prepare future public-health leaders to work across traditional borders. "We have to think about a new paradigm: interacting with partners we might not have considered in the past, including emergency-response departments," Stennies explains. "For example, during the anthrax incidents, public health and law enforcement had to learn to talk to one another. The word 'surveillance' means something very different to the FBI and to public-health professionals. Particularly after 9/11, we have had to learn some of the common issues that need to be addressed across agencies."
The H1N1 situation has also stretched public-health professionals' skills. "Speaking for myself, it is interesting to see how people make policy decisions when all the science isn't there, and partner with international, federal, state, and local agencies," Stennies observes. "Everyone hopes that the impact won't be as severe as it could be, but we have to be prepared."
In the debate on health-care reform, Stennies says, public-health professionals must raise awareness of the broader definition of health care. "My personal opinion is, when we think of health care, we generally think of it as individual clinical service delivery," she says, "and I feel it's our job to put public health and population services on the map."
Looking ahead, Stennies says, "Some of our continuing challenges are in the area of chronic diseases, particularly childhood obesity and diabetes, and disparities in health screening, diagnosis, and outcomes among different groups of people."
Remaining Vigilant
Stennies is also concerned about losing ground on some of the public-health achievements of the last century. "I shudder when I see college students smoking," she says. "As HIV infection and AIDS have become more manageable diseases, we are seeing data that suggest that people are not being as vigilant about safe-sex practices: we are seeing rates of sexually transmitted diseases creeping up. We need to stay vigilant.
"It is my personal belief," Stennies adds, "that we have to think of ways to improve the socioeconomic conditions that impact health and wellness for different societies.
"I think we also need a broader perspective," Stennies continues. "Thinking about health and wellness in various sectors—transportation, housing, and energy policy—are also going to be critical to making advances in the future."
Dorothy Wright is an independent writer addressing a range of professional fields and audiences, including higher education, health care, architecture, engineering, and construction. She is based in Ardmore, Pa.